Breakfast menu.
Breakfast is served in our bright and spacious breakfast conservatory from 7.00 am to 10.00 am.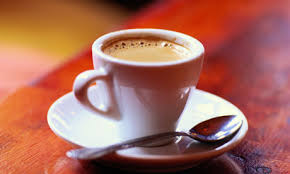 From the buffet.
Orange juice or apple juice.
Selection of fruits, cereals and yogurts.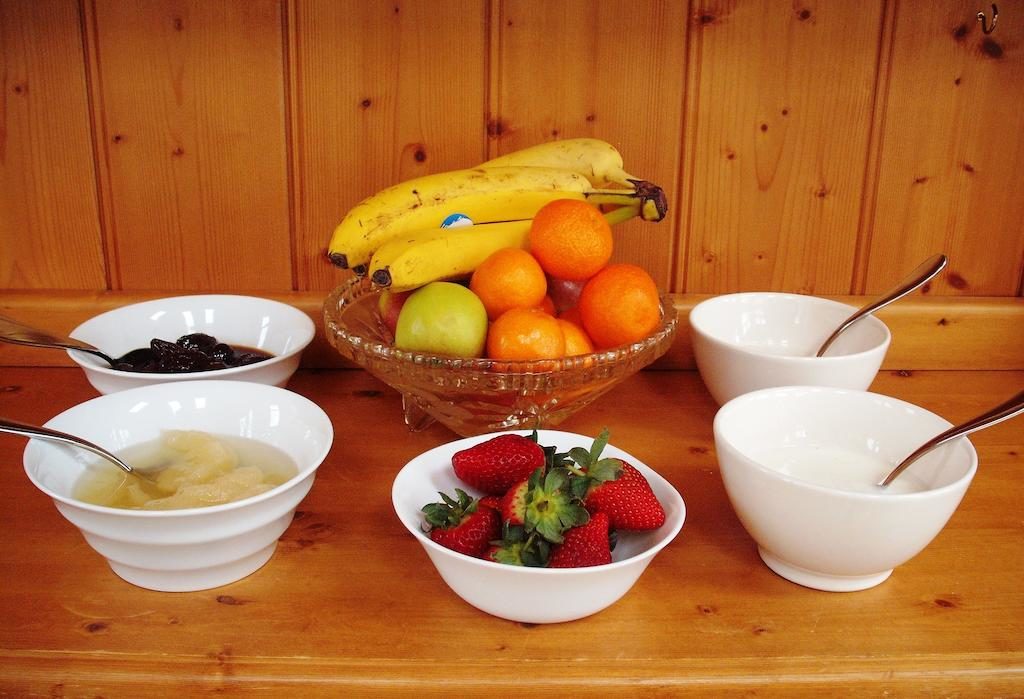 From the kitchen.
************
Self Service.
Orange juice, Grapefruit, Prunes, Yogurts.
************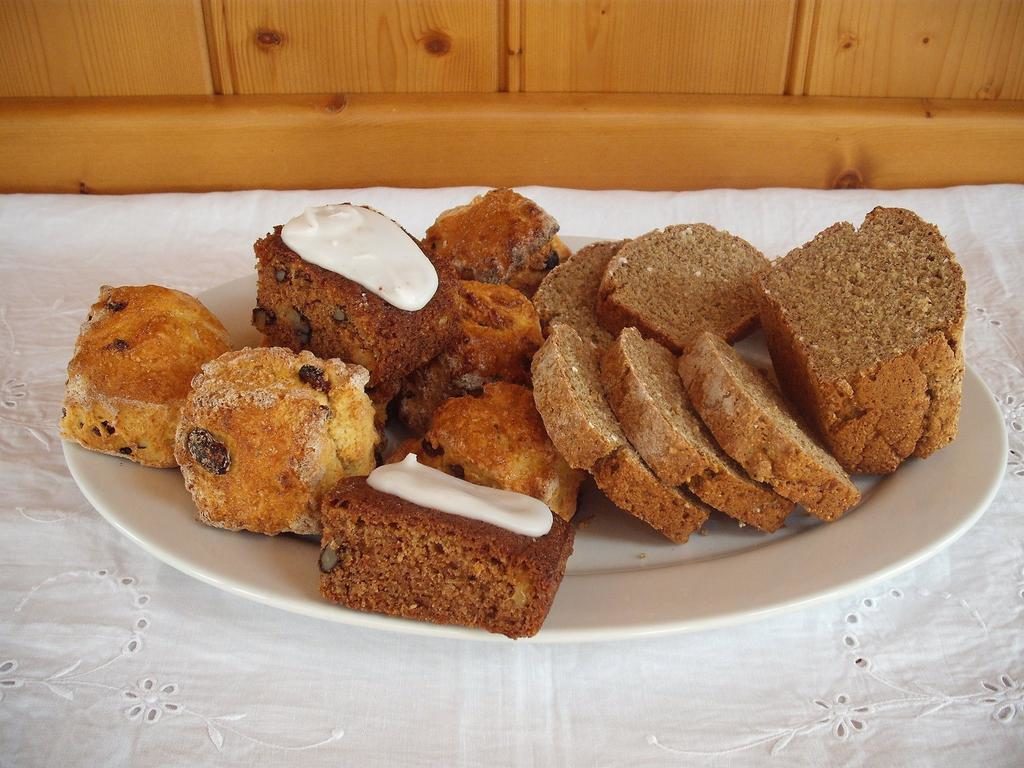 From the Kitchen.
Porridge: Served with natural honey and sliced banana (optional)
Traditional full Irish Breakfast.
Bacon Egg, Black and White pudding, Tomato, Potato cakes ..Mushrooms.
************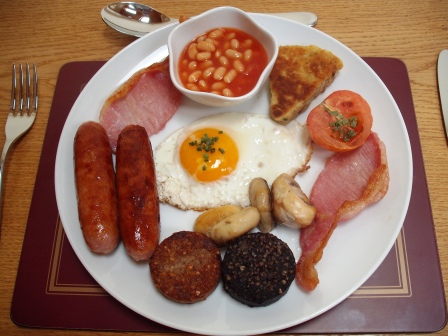 Eggs.
Scrambled.- served plain or with bacon and grilled tomato.
Poached.- Served with grilled tomato on a bed of toast.
Boiled.- Served boiled to your liking.
French Toast.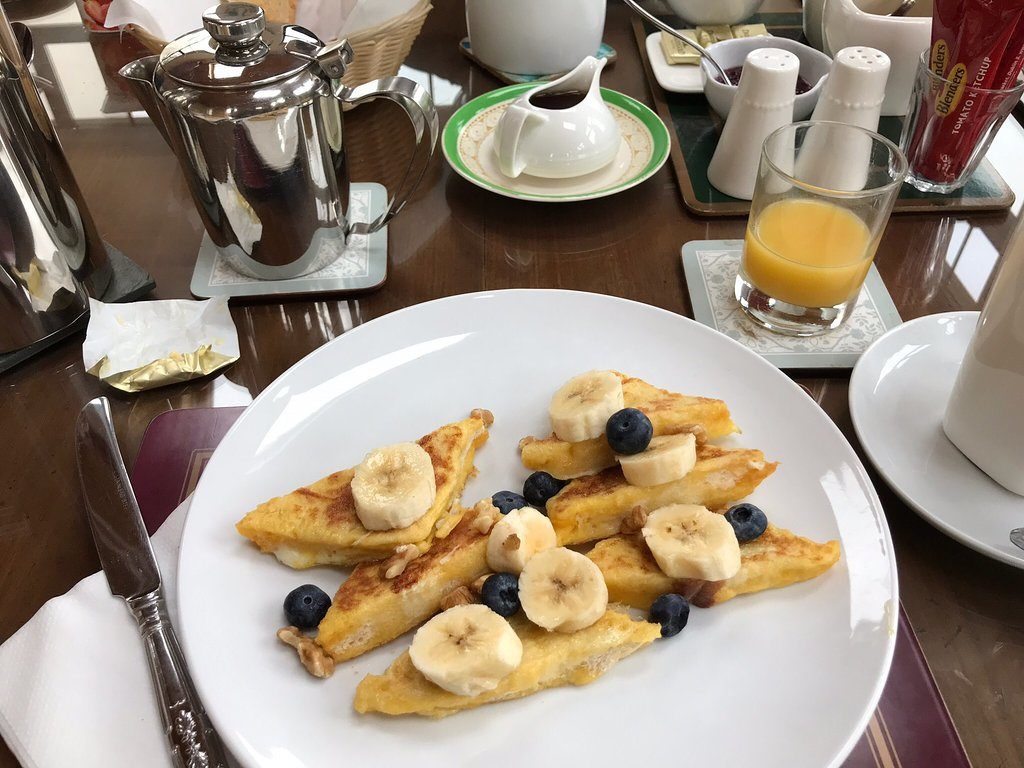 Served plain or with sliced banana and walnuts.
All above served with.-
Fresh homemade Brown bread, Toast, Scones, Muffins.
Marmalade &jams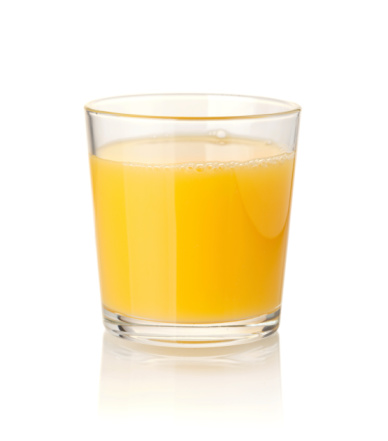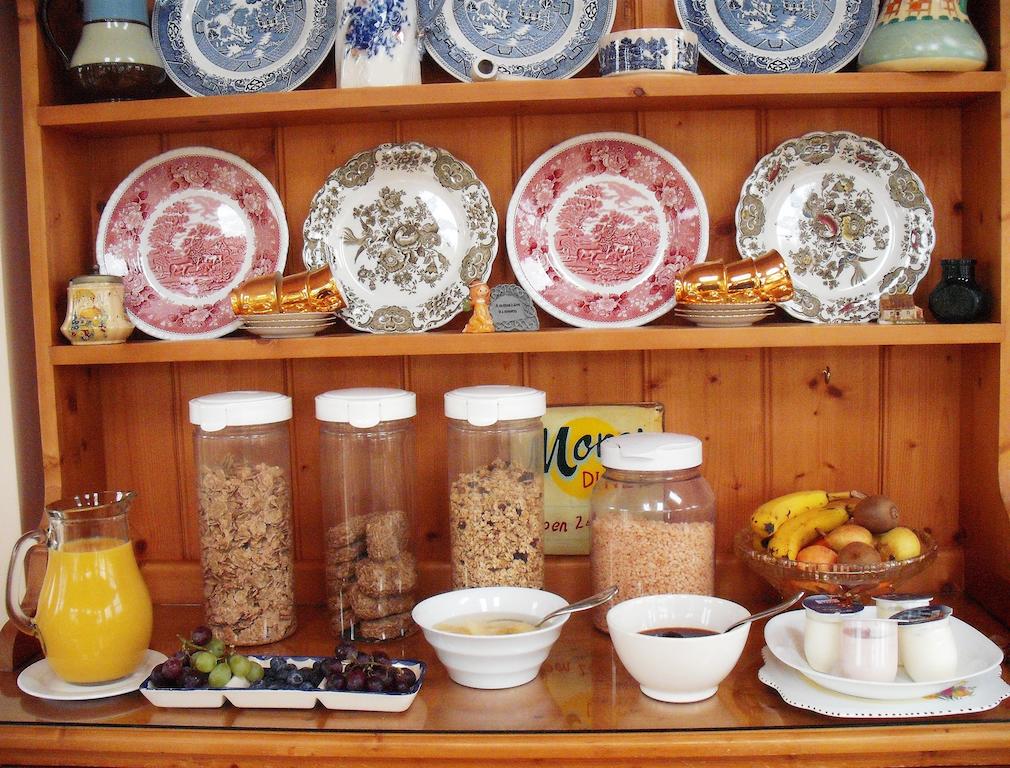 If you have any special dietary needs please let us know when checking in and we will be happy to provide an alternative breakfast for you.